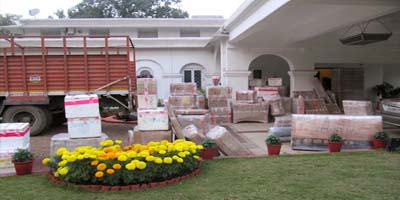 Household Shifting
The very good thing about Online Logistics Packers and Movers is that we don't only take care of packing materials, but we also provide expert advice on proper packing techniques. We carefully analyze every shipment so that we can provide the best service possible to all our clients. Moreover, we train our packing executives by providing classes in proper packing techniques so that we can extend our already outstanding quality to your relocation.
In the rainy season, we pack everything in plastic boxes so that we minimize the chances of precious items getting damaged. We use boxes, crates, or pallets depending upon the nature of items. For example, we use pallets to ship fragile things like glass beads. However, we train our packers so that they know how to package these items properly to reduce the chances of breakage or damage. Our professional Household Shifting to make sure that we send everything in a proper way to ensure that we send you as quickly as we can.
We provide Household Shifting for all kinds of relocations starting from home or office relocation to business or commercial relocation. Our packers have extensive knowledge about the products we pack and they are aware of all the details related to Household Shifting. For instance, we will never ship books in the same box as documents because will damage the documents. This is not just a safety issue but it is also a problem for the book because will have to change the box any times before they are finally shipped. Therefore, we provide Household Shifting for all types of removals starting from household goods to heavy goods.
Our professional services make use of specialized equipment to provide us with top-quality packaging. We don't just bring your boxes in. We also provide secure packaging with quality dividers and strong packing tapes. By using our professional packing services you can always ensure that your items reach their new home in tiptop condition.